Zlatan Ibrahimovic names best goalie in the world and it is not Chelsea's Mendy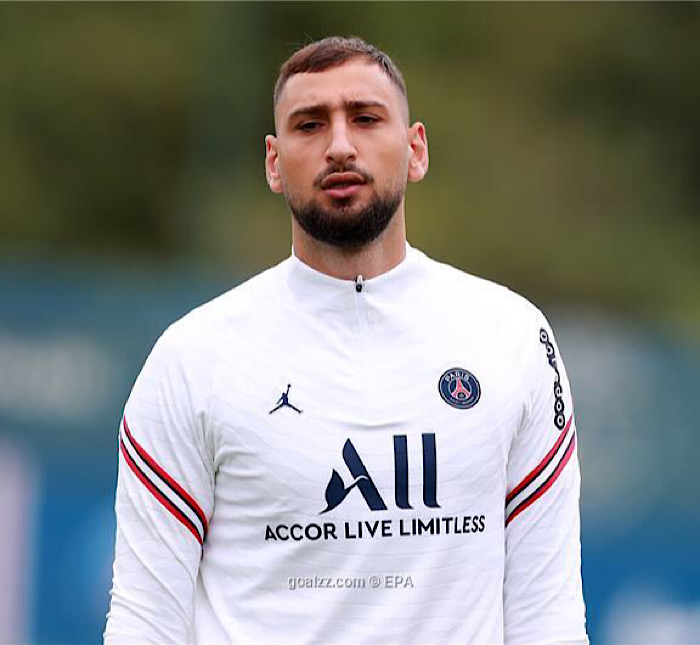 Top rated striker Zlatan Ibrahimovic in a recent statement, has claimed that Paris Saint-Germain goalkeeper Gianluigi Donnarumma is the best goalie in the world.
Ibrahimovic made this known while expressing his surprise as to why the Italy No.1 goalkeeper is warming the bench at PSG.
Donnarumma and Ibrahimovic were teammates at AC Milan before the Italian goalie left Italy on a free transfer to PSG last summer.
But instead of making use of him, PSG manager Mauricio Pochettino prefers to start former Real Madrid goalkeeper Keylor Navas.
Donnarumma was named the best goalkeeper in the European championship as Italy lift went on to lift the trophy
"I am very surprised. I know it's not easy for the coach, I don't know Navas but he's a great goalkeeper too," Ibrahimovic told L'Equipe.
"They have two phenomena in goal. In my world, Donnarumma is number one today. And I don't know if it's a good thing to alternate goalkeepers, or if it's more of a favour you do to one of them.
"In any case, I'm used to having a goalkeeper who is number one and is always the same. And about Donnarumma there is no question: he is the best in the world, and that's that. I played with him, I know what I'm talking about."
Donnarumma is good, but Chelsea goalkeeper Edouard Mendy recently won the 2021 Best FIFA Men's Goalkeeper and is also considered the best goalie in the world.