You are no longer wanted: Carragher to Ronaldo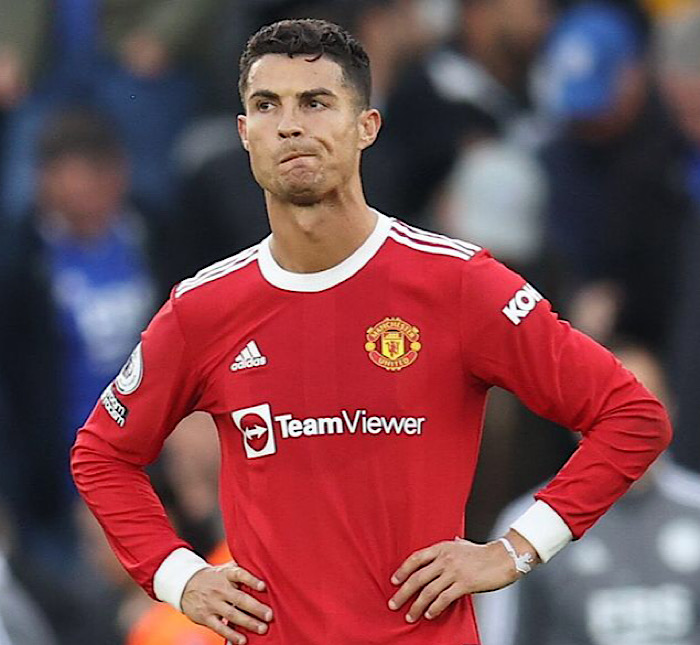 Former Liverpool star Jamie Carragher has taken a shot at Man Utd star Cristiano Ronaldo over his recent action at the club.
According to Carragher, the Portugal international is no longer the player he used to be, as no top clubs in Europe at this moment want him.
Ronaldo has been linked with moves away from Man United after they failed to qualify for this season's Champions League.
While he has been previously linked with Chelsea, Atletico Madrid, and Bayern Munich but they have all ruled out moves for him.
"I always thought he [Cristiano Ronaldo] was a bizarre signing," Carragher said on Overlap.
"I always felt this situation would come, even if Ronaldo did great for you [Man United].
"He signed a two-year deal plus another year, which I could not believe, and he is never going to play second fiddle to anyone, but as players, at a certain stage in your career, we all know that you are not the same player, and his career has gone on longer because he is such a great professional.
"But the fact he is now 37, 38 this season, he's not the same player. He is still a great goal scorer, but he is not the same player. No other club in Europe at this moment wants him, I might be wrong.
"But it does not look like United can get him out, so at the moment, other clubs don't want him. And I think if you asked Ten Hag, I don't think he wants him. And I am not quite sure the dressing room at Manchester United would want Cristiano Ronaldo right now."