World cup star advised against joining Chelsea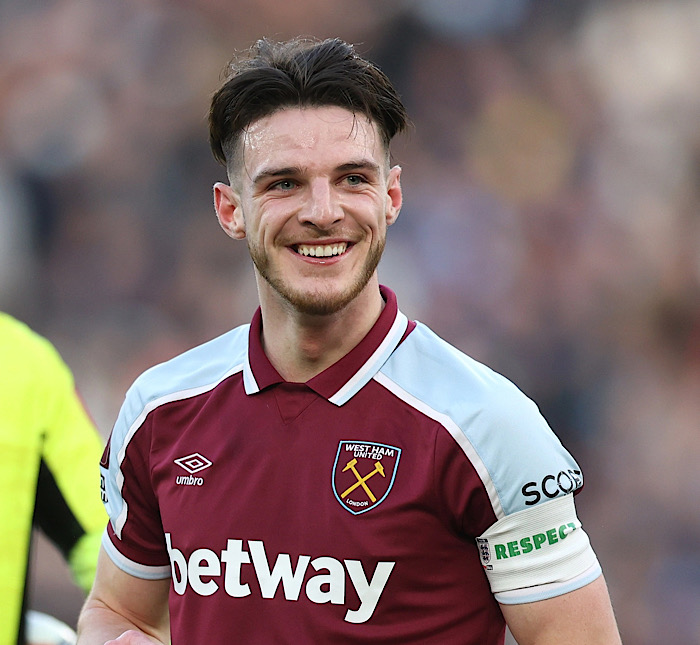 Former Manchester United star, Dwight Yorke, has sent a message to England World Cup star Declan Rice against joining Chelsea.
According to Yorks, the Blues are disgruntled as he advised Rice, who currently plays for West Ham, to join Manchester City as his first choice this summer.
Rice has been linked to departure from West Ham this summer transfer window as the likes of Chelsea, Man United, Man City and Arsenal have shown interest to sign him.
"Declan Rice will have to sit down and decide what is the best choice for him in the summer," Yorke told Lord Ping.
"If it was me and Manchester City were interested, then they would be the first choice because of how they play and the trophies they win. I would not rule Manchester United out because they are on an upwards trajectory and want to get better.
"I would not go to Chelsea at the moment because of the disgruntled team. Arsenal would be a good choice if I wanted to stay in London, but Manchester City would be the first choice and Manchester United second."