Why VAR was right for sending Arsenal's Vieira off against Burnley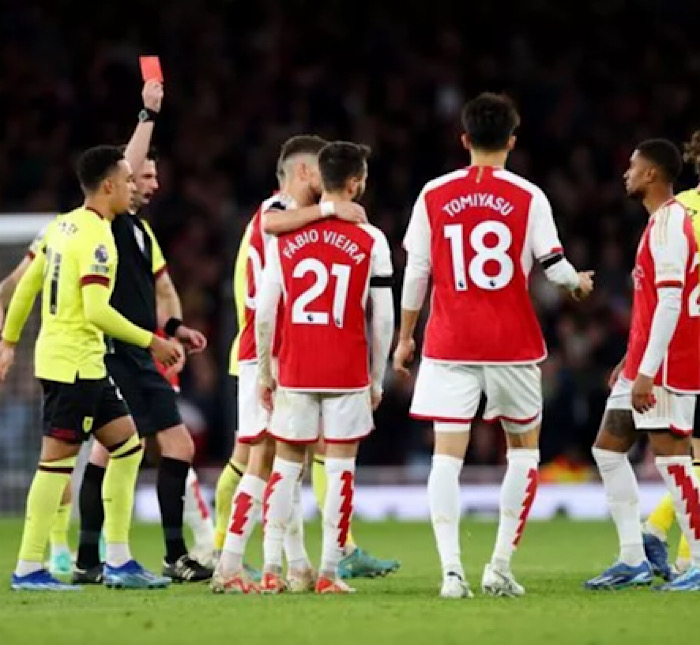 Arsenal manager Mikel Arteta has backed the VAR decision during their Saturday game vs Burnley in the Premier League.
A highlight from the match saw the VAR send off Fabio Vieira off against Burnley and Arteta in a post-match statement claimed it was the right decision.
The north London club went joint top of the Premier League table following their 3-1 win over the Clarets on Saturday.
They won all three points thanks to goals from Leandro Trossard, William Saliba, and Oleksandr Zinchenko. The trio had all scored for the hosts before Vieira was dismissed for a high tackle.
After the game at the Emirates, Arteta said: "With the red card, yes, thank you for asking me; VAR was right. The referee was right; really good decision. Really positive from Mikel to speak about that. Good decision."
Arteta's comments come a week after Arsenal suffered a 1-0 defeat to Newcastle United, thanks to a controversial Anthony Gordon goal.