Why Jorginho would impress at Arsenal – Arteta spills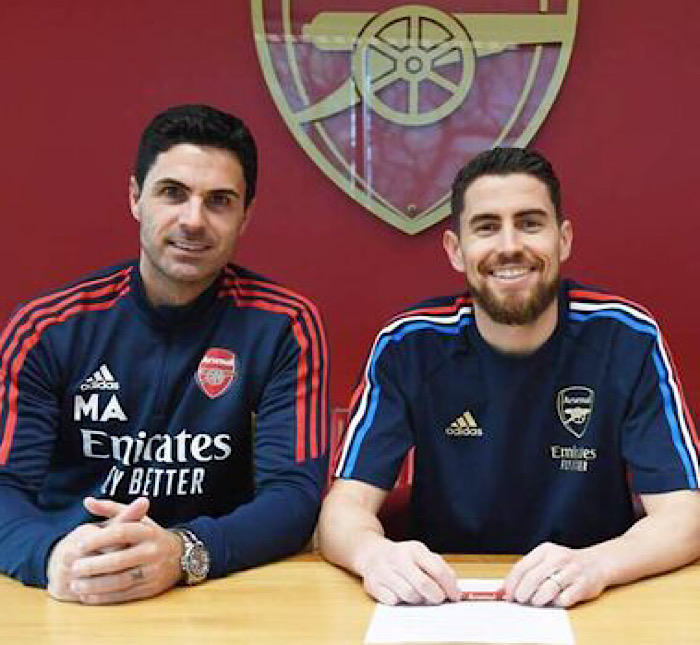 Arsenal manager Mikel Arteta has reacted to different claims that they may have spent £12million on another Chelsea pensioner in the person of Jorginho.
Recall that Jorginho completed a switch from Chelsea to Arsenal in January but his arrival at the Emirates was greeted with mixed reactions by the Gunners.
Arteta signed the Italy midfielder after Mohamed Elneny underwent knee surgery.
Arsenal's recent business with Chelsea cast-offs hasn't been a success.
David Luiz won the FA Cup in 2020 but endured a topsy-turvy season, Willian scored one goal in 37 appearances while William Gallas did not win a trophy in four seasons with the Gunners.
"Every time you sign a player, you generate some debate.
"Maybe they don't have experience, maybe they are too young, maybe he's not that well-known or whatever. But we have some criteria and we do a lot of work behind the scenes to try to understand exactly the profile that we need," Arteta said.