What could happen to Zidane at Real Madrid after the recent loss to Chelsea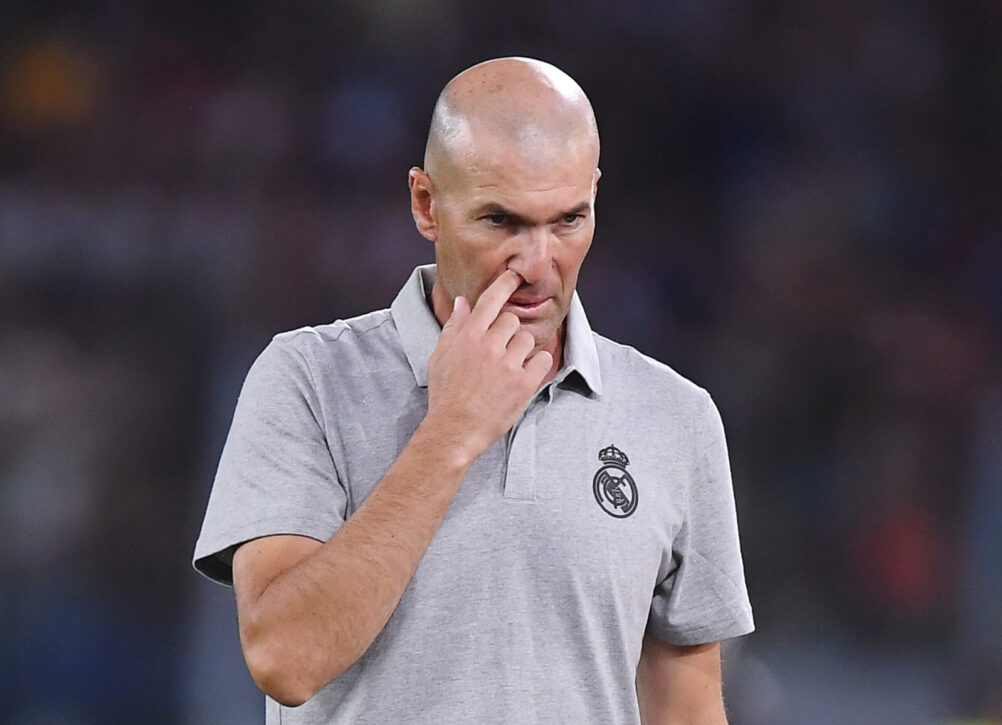 Spanish giant, Real Madrid suffered a shameful defeat in the Champions League this week at Stamford Bridge after Chelsea defeated them with 2 goals to nothing.
The Los Blancos in the first leg of the match were also held down to a 1-1 draw at their home in Spain, which show how much their performance have dropped.
Their recent loss to the Blues could affect coach Zinedine Zidane's career at the club
As latest report via Goal has revealed that Zidane could be on his way out of Real Madrid at the end of the season.
The report revealed that Zidane is having challenges in the dressing room and everything seems to be getting out of his control.
Los Blancos have found themselves fighting on multiple fronts, from injuries to a hectic schedule and regular rounds of criticism.
The reports stressed that matters have now come to a head following a disappointing Champions League exit at the hands of Chelsea.
Zidane is believed not to have the full support of some of the big-name players, with the likes of Marcelo and Isco growing disillusioned with being on the fringes of the fold.
We will have to wait till the end of the season to see how it all goes for Madrid.