We are not afraid: Chelsea midfielder speaks ahead of game vs Real Madrid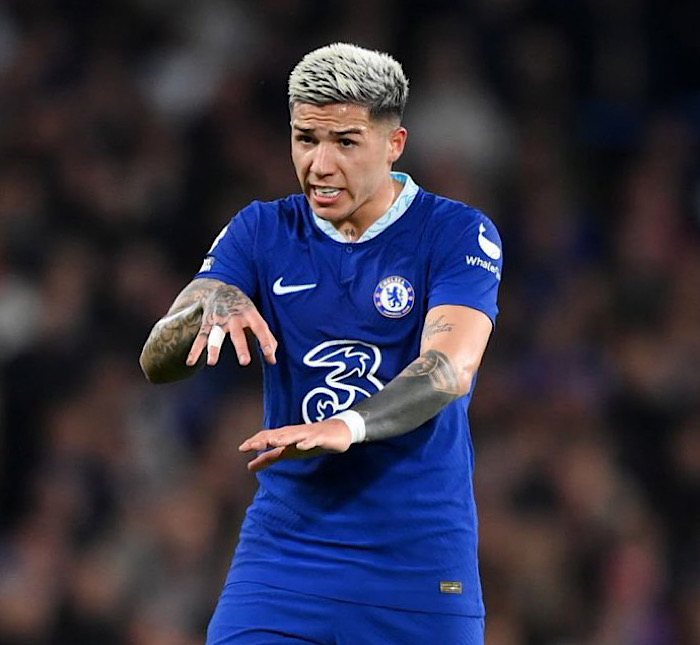 Ahead of Chelsea face off with Real Madrid at the Santiago Bernabeu in the first leg of our Champions League quarter-final tie on Wednesday, the club's midfielder Enzo Fernandez has shared his take on the match.
In a pre-match press conference in Spain, Fernandez said the Blues are ready as he added that they are not afraid of the Los Blancos.
The Argentine, who joined Chelsea from Benfica in January has been impressive so far this season and is excited to take play against Madrid
'We know Real Madrid is a very big club with a lot of history,' Enzo said.
'Of course they are a team with very big players but we trust in what we're going to do tomorrow. Luka Modric and Toni Kroos [who Enzo could line-up against in midfield] are very big players that have won everything and are inspiration to everyone.
'But afraid? Absolutely we're not afraid. There is respect there because this is a football match and we know the quality that Real Madrid have, but certainly we are not afraid.
'I will try and enjoy the match, I don't feel like I have anything to prove to anyone and I will give my best for Chelsea as I always do.
'The group is strong, we are united and we know what the Champions League means. So we are mentally prepared to play tomorrow.'