Tuchel urges Lukaku to keep up good job after brace vs Wolves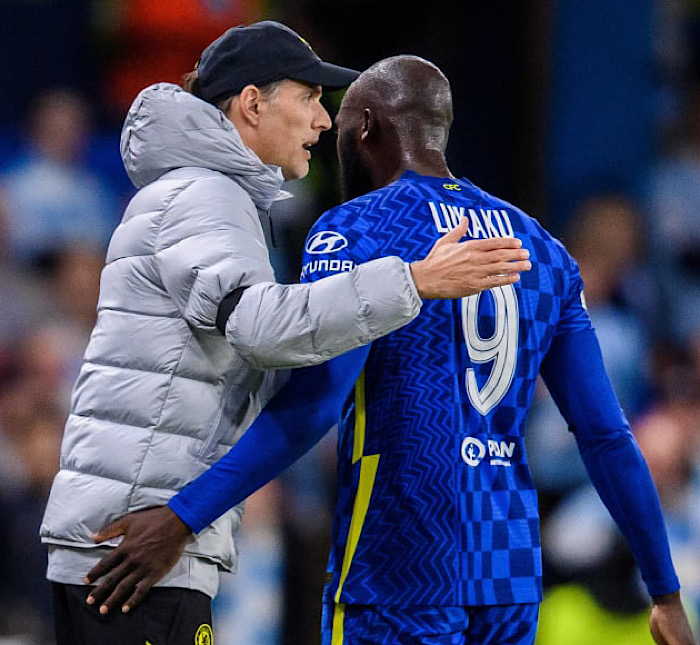 Chelsea return to action on Wednesday in the EPL when they face Leeds United.
Ahead of the match, manager Thomas Tuchel has sent some words of encourage to Romelu Lukaku, who scored a brace against Wolves last weekend as he except him to keep it up.
The Belgian was handed a start against Wolves on Saturday and repaid Tuchel's faith by scoring twice to give the Blues a 2-0 lead at Stamford Bridge, before the visitors hit back.
After the game, Tuchel was asked whether Lukaku deserved singling out for praise for his goalscoring display but Tuchel preferred to focus on the team rather than individuals and speaking ahead of our trip to Leeds, the boss has explained why he chose to answer in this way.
'When a striker scores two goals which brings you the lead and then increases the lead, then normally there is no way you can leave him out of the next game,' Tuchel said at his pre-Leeds media briefing at Cobham.
'Of course, I wanted to give him more praise for his performance [against Wolves] but it simply was not the moment to do so, because the disappointment [of dropping points] was huge. In the end, it is a team effort and it is a team sport.
'I learned very early as a coach that your number nine, no matter what level whether it's at Academy or the first team, needs to score goals. If you draw 3-3 and your number nice scores a hat-trick, he can be happy and he can go off with a smile because he has done his job. Maybe this is an exaggeration with Romelu but this is how I felt after the Wolves mate. He absolutely has the right to be happy with his performance personally, because scoring goals is the most important thing for a striker.
'He knows that everyone was happy for him that he could find a goal for us and he deserves the praise for this but when you are asked right after the game in a press conference, it is difficult to do that because the overall team disappointment was bigger.'