Tuchel speaks on what to expect in other finals after the loss to Leicester City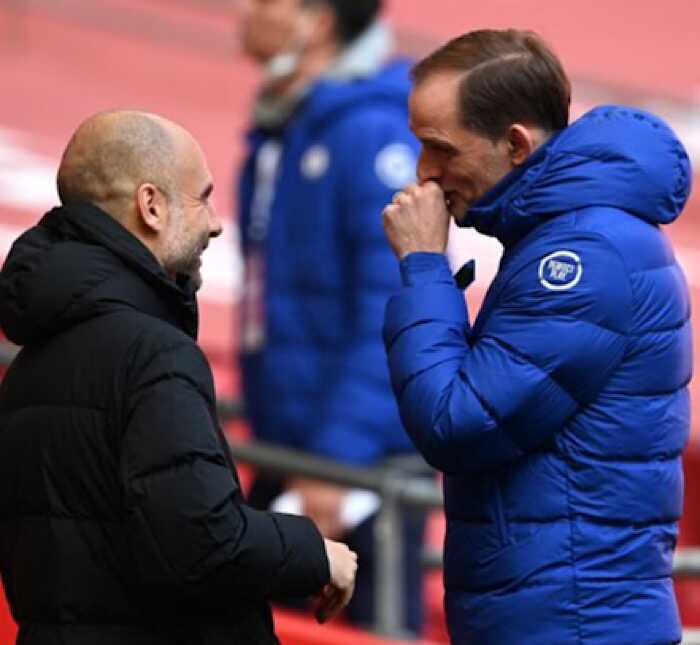 Chelsea suffer a defeat in the FA Cup after they played Leicester City in the final of the tournament.
The Blues who were tipped as favourite to win the trophy being the first under their new manager, Thomas Tuchel, were left disappointed by the Foxes.
The latest defeat is coming after they suffered a defeat at Stamford Bridge in their premier league clash vs. Arsenal.
Reacting to the loss to Leicester City, the Blues coach, Tuchel seems to have moved on and his focus now set on their last two games in the Premier League and their Uefa Champions League final vs. Man City.
The major challenge for the German coach now is how to prevent the Blues from dropping out of the top four.
Speaking after the defeat to Leicester, Tuchl said he is looking forward to the last two Premier League fixtures next week.
"There's no team that never loses in sports. It is about coming back and bouncing back, showing mentality and believing on Tuesday.
"We missed a trophy and we have two finals vs Leicester and Villa, then another final," he said.
With Chelsea being unable to win the FA Cup, it will be a big blow for them if they are unable to at least remain in the top four.