Tuchel hails Lukaku as he scored against Leeds United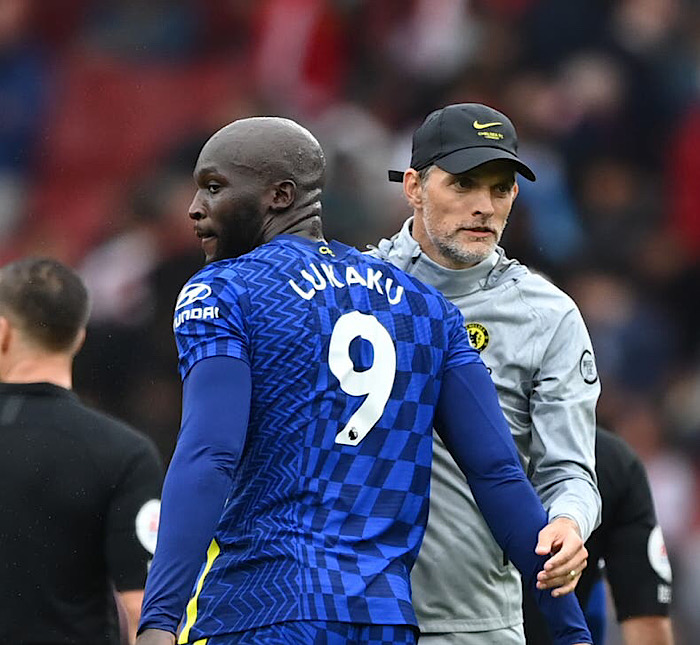 Chelsea manager is full of applause for his players following their impressive game vs Leeds United on Wednesday night in the EPL.
The Blues won the match on a 3-0 scoreline, with the first goal coming in the first five minutes of the match thanks to an effort from Mason Mount.
In the second half, America international Christian Pulisic added a second goal in the 55th minute before Romelu Lukaku fired in a third goal towards the end of the match at the 83rd minute.
The goal against Leeds United will make it Lukaku's third goal in two matches, having scored two goals in the 2-2 draw against Everton.
Following Lukaku's performance, Chelsea manager Thomas Tuchel said he is happy for the Belgian striker.
'I am happy that he scored again,' said Tuchel.
'He wanted to stay on the pitch to get his goal and I am happy also for Puli and Mason that we were decisive with the offensive players. It is important for them and it gives them confidence.'
Chelsea will now face Liverpool in their FA Cup final this weekend, which is their last chance of lifting a cup this season.