This Brazil star to leave Arsenal alongside David Luiz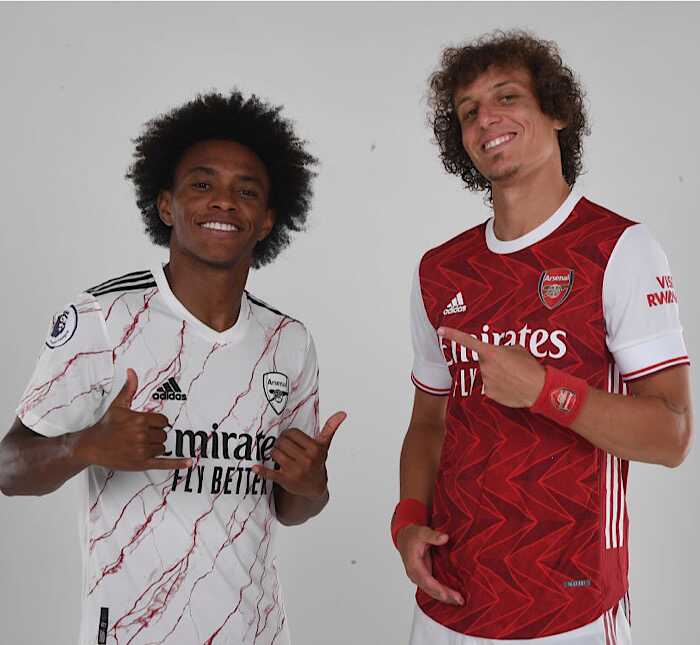 Arsenal will be saying goodbye to two of their players who are also Brazil international, David Luiz and Willian.
This comes as latest report has revealed that the two will leave the Emirate stadium during the summer transfer window.
Recall that Ivisionsport had earlier reported that Luiz will be leaving Gunners this summer, a latest report has added that Willian will also be leaving.
This was made public by popular football transfer expert, Fabrizio Romano.
Romano disclosed this in a tweet via his Twitter handle on Sunday.
He went on to reveal that European clubs and MLS side, Inter Miami are interested in signing the Brazilians at the end of the season.
"After David Luiz, also Willian is expected to leave Arsenal this summer," Romano tweeted.
There's interest from European clubs and from MLS – Inter Miami wanted him last summer. Arsenal are waiting for official bids."
Recall that Luiz moved to Arsenal from Chelsea in the summer of 2019 after falling out with former Blues manager, Frank Lampard.
Willian, on the other hand, joined the Gunners from Chelsea last summer.
With Arsenal unlikely to play in Europe next season, it would common to see most of their key players decide to leave this summer.