The only thing that can keep Kepa at Chelsea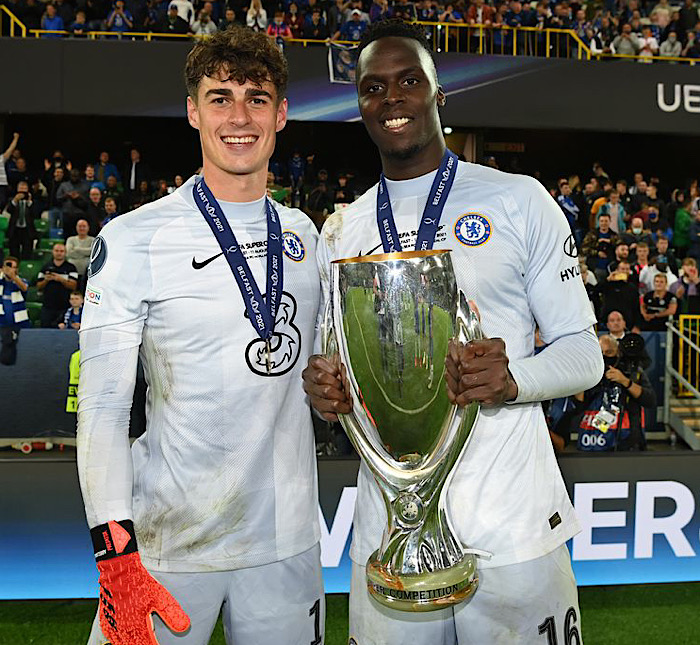 Chelsea goalie Arrizabalaga Kepa in a recent statement has revealed he wants to play more for the club or look for other alternatives.
Kepa in his statement revealed he would hold talks with Thomas Tuchel considering his future and plans for him in the Blues squad.
He, however, stressed that if no concrete decision is reached he would find an alternative.
This comes as Kepa has been linked with moves away from Chelsea this summer amid interest from Nice and Lazio.
With the World Cup tournament drawing near, it is very unlikely Kepa will play an active role in the Spanish national team as he has not been a regular for Chelsea since the arrival of Edouard Mendy.
Kepa stated that he wants to 'play more next season, whether at Chelsea or elsewhere.
"Obviously, I want to play more," Kepa said, as quoted by Metro.
"It's true that he[Tuchel] is choosing another teammate [Mendy] and that's what I'm trying to change in my day-to-day life. I want to play and that's what I train and prepare for.
"For the good performances I've had, the feeling is that I want more. I want to play more…And if I can't, we would look at different things, because my clear objective is to play.
"I will talk to the coach and we will decide, but with the clear message that I want to play more."