Rugider reacts as he is unveiled at Real Madrid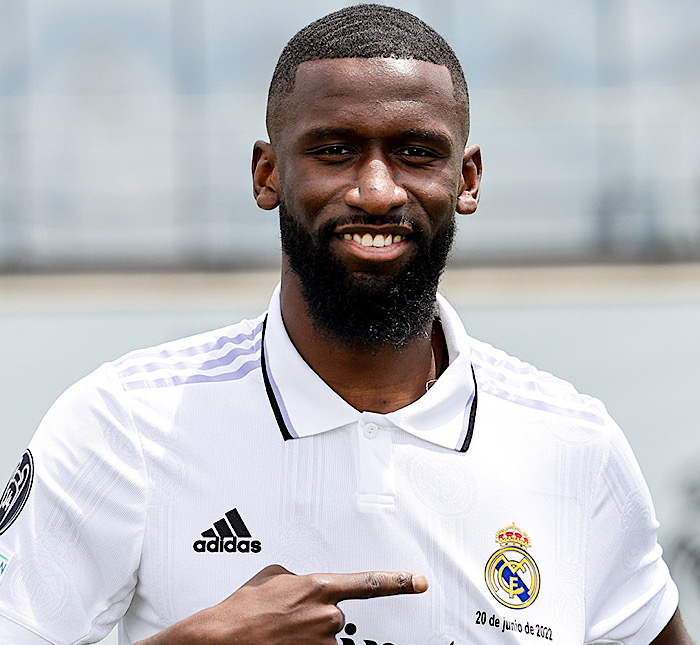 Former Chelsea defender Antonio Rudiger has finally been unveiled as a Real Madrid player.
Reacting, Rudiger claimed he wanted nothing short of a move to Real Madrid after he decided to leave Chelsea this summer.
While the Blues wanted to extend his contract, Rudiger rejected the deal and left the club as a free agent.
The German player has now signed a four-year deal at the Santiago Bernabeu.
"It's a very special day for all of us, but especially for me.
"I would like to thank my parents, because without them I could not be here. They have always supported me and that throughout my life has been very very important.
"I also want to thank the president of Real Madrid for giving me the opportunity to play for this great club. I can promise you that I will give everything for this club. I want to win as many titles as we can. Hala Madrid and nothing else!" Rudiger said.
He revealed he received interest from the Spanish side of Barcelona but insisted on a move to Madrid.
Rudiger will be wearing shirt No 22 at Real Madrid which was previously worn by the likes of Isco, Angel Di Maria and Xabi Alonso.