Potter's problem at Chelsea revealed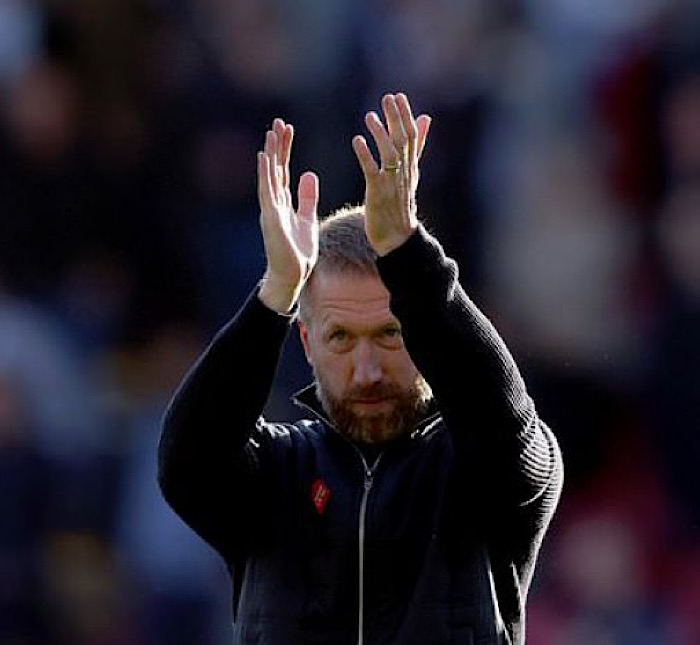 The Blues football legend Pat Nevin has shared his thoughts on what he considers to be coach Graham Potter's problem at Stamford Bridge.
Neville in his statement said Chelsea qualifying for next season's UEFA Champions League is now Potter's problem.
As of now, Chelsea are seated at the tenth position on the Premier League table with 17 points from 25 games.
And they could drop further if they fail to win all three points during their clash vs Fulham on Thursday night.
When Nevin was asked if Potter should be afraid of the possibility of getting sacked by Chelsea co-owner, Todd Bohely after losing six games this season, he told Metro UK: "That is the normal narrative, but I don't know if that will work with the new owners – it may.
"But in normal times, that's what happens at a number of clubs. I don't know if that is the case at Chelsea anymore. It is easy to say, 'You are not winning games', but the club has had a change of ownership, there is a lot to learn and there has been a massive transition.
"When Todd Boehly bought the club, he said their intention was to let it grow and we all thought, 'Yeah, right', but so far, so good. Nobody would pretend it is good at the moment, but I have no idea if they would act as the previous owner would've done.
"The proof will be in the pudding over time. Qualifying for the Champions League is now a long shot and that is Potter's problem."