Pochettino defended amid Chelsea's poor form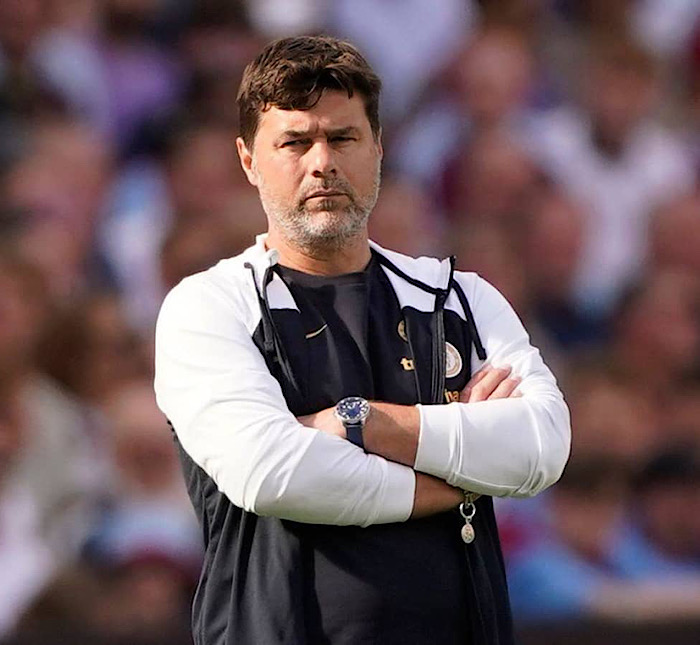 Former football star Gary Neville has thrown his weight behind Chelsea manager Mauricio Pochettino despite the club's form under the Argentine this season.
Neville is of the thought that Pochettino remains the right man for the Stamford Bridge job.
This comes after Chelsea's recent 1-0 defeat to Aston Villa on Sunday.
Chelsea have lost three of their matches and are currently seated in the 14th position on the Premier League table with five points from six games.
Speaking on his Sky Sports podcast, Neville expressed his faith in Pochettino.
The former defender said, "What are Chelsea doing?! What is happening with the club? I have got great faith in Mauricio Pochettino, but he's got a huge pack of cards and he's struggling to know which hand to play. It's a mystery as to what's happening."
"Sometimes chaos just flows throughout a club. I think there will be some changes in how they go about their business soon enough. I can't see this lasting in terms of how the club is being run. It's madness right now."