Not Arsenal, Guardiola names Man City biggest rival in the EPL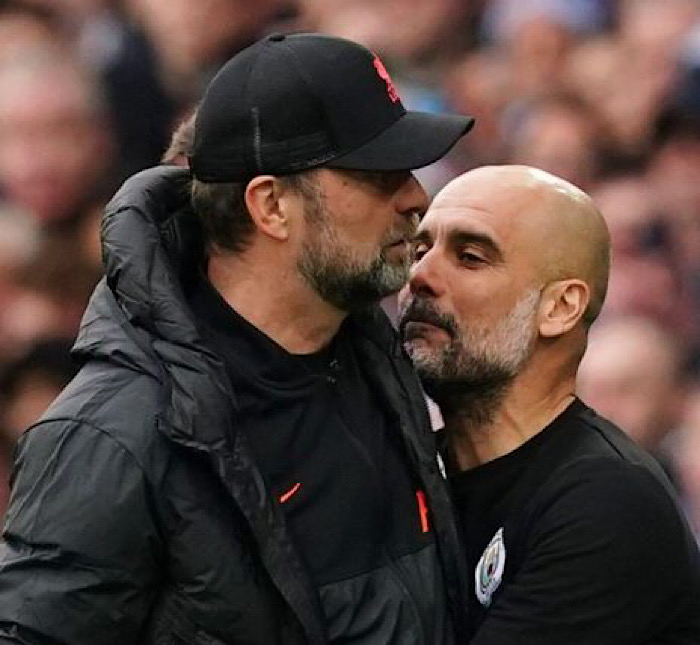 Manchester City manager, Pep Guardiola, has named Liverpool as his club's biggest English rival, snubbing last season's title race rivals Arsenal.
Guardiola stressed that the Reds will always be his biggest rival ahead of last season's title race rivals Arsenal.
Speaking in a recent interview with Sky Sports, Guardiola said: "When I finish my career in England, Liverpool will have been my rival, our rival. Always."
When asked where Arsenal fit in the rankings, the Spaniard continued: "Now, they will start to be there, and last season. But before, they were not there, to win the FA Cup, the title.
"They did not play in the Champions League. It's the first season they are playing now in many, many years.
"So the [main] rivals have been Liverpool. But now, they [Arsenal] have knocked on the door and they are here and they arrived to stay, and Newcastle, and other teams."