Mourinho advises Kane on the next club to join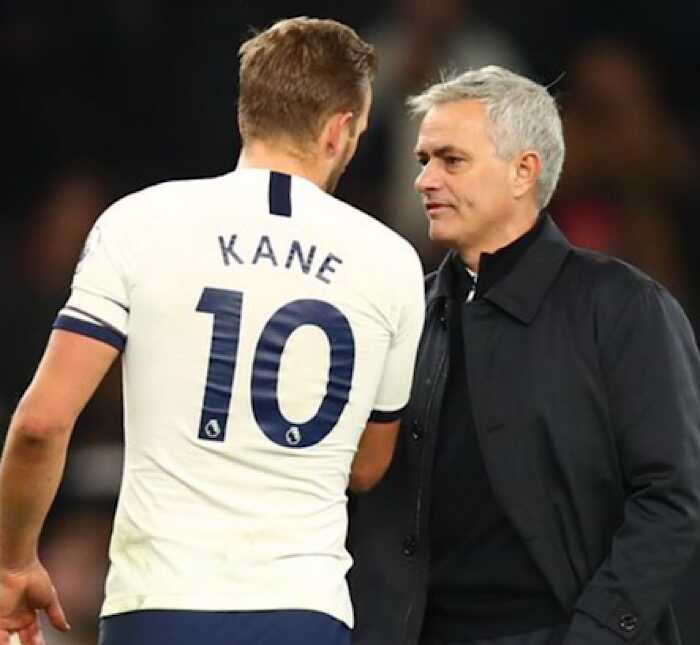 Former Tottenham Hotspur and now AS Roma coach, Jose Mourinho has advised England international, Harry Kane on the next club to join.
Recall that Kane has been linked with moves away from Tottenham Hotspur this summer after he revealed his intention to leave after they failed to win a trophy last season.
Kane also stressed that he would love to remain in the Premier League thus beating off interest from other European clubs.
With this, he has been linked with moves to Chelsea, Man Utd and Man City who are all planning to sign him during the summer transfer window.
However, in the latest statement, Mourinho has advised Kane to move to the club where he is happy.
Mourinho, who coached Kane during his 17-month reign in charge of Tottenham thinks that the striker will be playing in the Premier League next season.
"I think he has to play where he is happy. And I think he is happy in England. He is a very Premier League guy," he told the UK Sun.
Mourinho in his statement also named Kane as "one of the top strikers in the world".
We will have to wait till next summer to know the club Kane will play for.