Man Utd suffer injury blow ahead of faceoff vs. Liverpool and Leicester City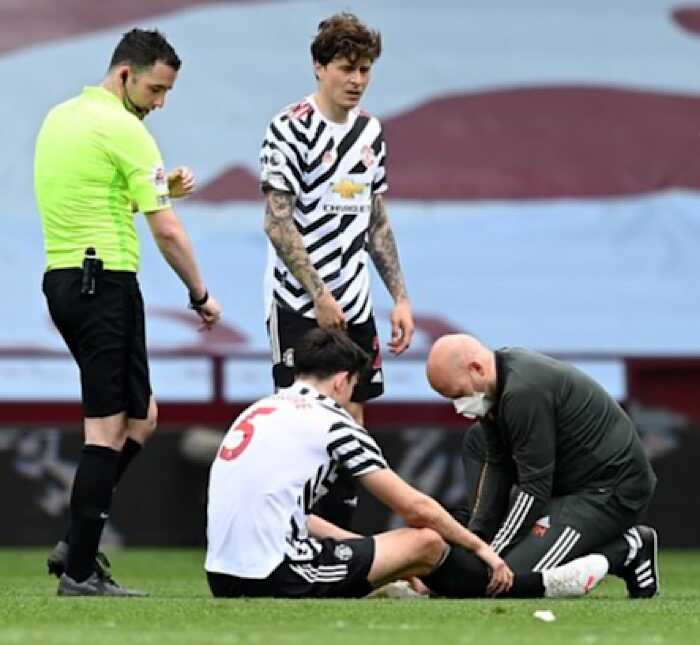 Man Utd have enough reasons to be worried for their remaining games for this month.
This comes as their captain and defender, Harry Maguire suffered an injury during their faceoff vs. Aston Villa on Sunday.
Although the Red Devils won the game with a 3-2 scoreline, they would however have to worry about their faceoff with Liverpool and Leicester City. Which is expected to come up in the coming days.
Maguire has played crucial roles in the Red Devils squad this season and has played in every of their Premier League games.
His presence in the team is a morale booster that the defence is secure and his absence is expected to cause some problems at the back for Man Utd.
The England defender injured his ankle and tried to play after he was given a first aid treatment but in the long run he had to walked off.
The incident has given Solskjaer plenty of concern ahead of the team's upcoming fixture pile-up, which also includes their clash against Spanish side, Villarreal in the Europa League final.
Asked about the damage after the game, a worried Solskjaer admitted: "Might be a few weeks, might be a few days."