Man City star to become first £500k a week player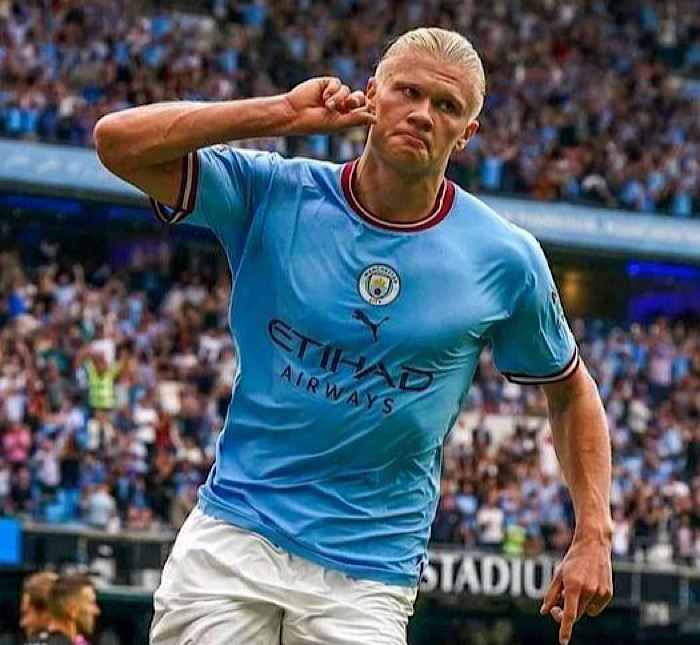 EPL champions Man City are set to offer a mouthwatering deal to their striker Erling Haaland.
So far since joining Man City last summer, the 22-year-old has scored 42 goals already in for the Premier League champions.
His impressive form at Man City has seen him linked with Spanish club Real Madrid, who are believed to be keen on signing him in the summer of 2024.
A report via The UK Sun reported that City will sit down with the Norway striker at the end of this season to negotiate a new deal.
The new deal if agreed on would see Haaland become the best-paid player in the Premier League, with an income of £500 500,000 a week
Haaland's current deal lasts until 2027, but Man City will extend that by a year as part of the proposals to keep him.
The Norway star currently earns £375,000 each week, putting him equally at the top of the Premier League's best-paid stars, along with teammate Kevin De Bruyne and Man United shot-stopper David de Gea.