Maguire may never play for Man Utd again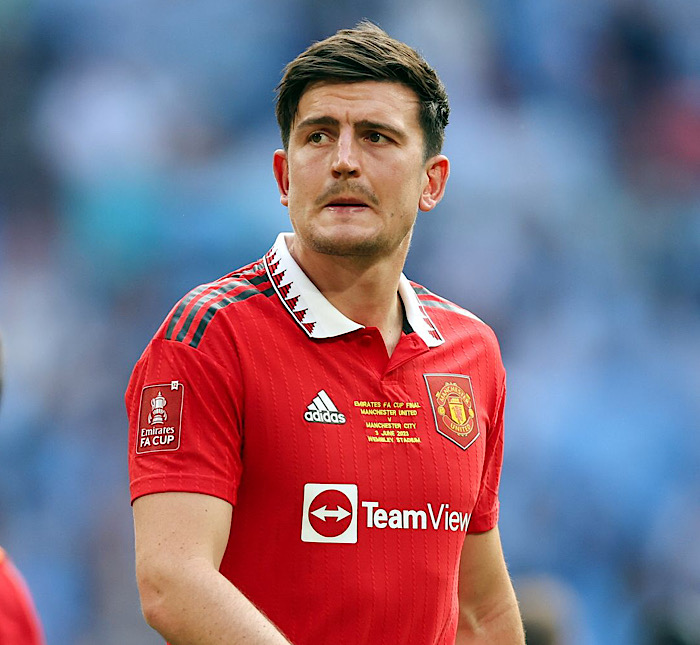 Former West Ham United star, Frank McAvennie, has shared his take on a struggling Manchester United defender Harry Maguire.
According to McAvennie, the centre-back may never play for the Red Devils again.
Maguire has been battling with poor performances since his arrival at Old Trafford from Leicester City in 2019.
The England defender used to be a regular starter and club captain until manager Erik ten Hag took up the coaching job at the club last year.
Maguire quickly fell off below the likes of Raphael Varane, Lisandro Martinez and Victor Lindelof.
He was also recently stripped of his captaincy this summer in favour of Bruno Fernandes.
Last season, Maguire made 31 appearances across all competitions, with only 11 being starts.
During the summer window, he was linked with a £30 million move to West Ham United but the transfer didn't materialise.
Speaking on Maguire's situation, McAvenni said the former captain is not a good player for Man United.
"He has got to go through this rough spell. He has got to grow up and take the positives with the negatives," McAvennie told Football Insider.
"He is not a bad player but he is not a good player for Man United and I do not think he will play for Man United again."
He added, "I can't understand why he did not want to leave. He could have gone abroad, got his confidence again but he has got to play."