Klopp is the master of being the underdog: Tuchel says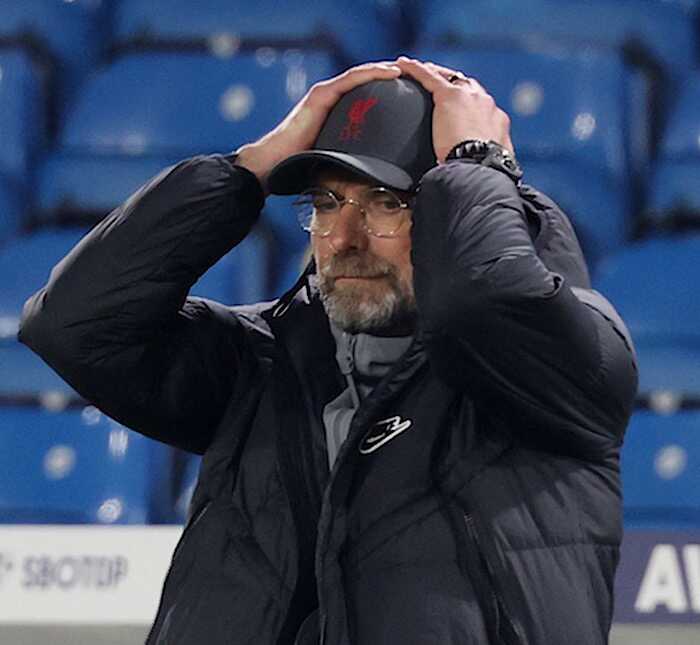 Chelsea manager Thomas Tuchel has described Liverpool manager Jurgen Klopp as a master of being the underdog.
Tuchel, who knows the Reds' manager well with their careers having followed similar paths in Germany made this known ahead of their FA Cup final clash.
This will make it the second time Liverpool and Chelsea will meet in a final this season.
The first final was in the Carabao League where the Blues lost on penalty kicks to the Reds.
'Jurgen Klopp is the master of being the underdog,' declared Tuchel.
'He can talk you into Liverpool being an underdog against Villarreal and against Benfica, and that it is a miracle how they make it to even draw against them. He does it a lot of times and that's part of where the sympathy comes from.
'There's nothing to be jealous of from my side. Klopp is a fantastic guy and a funny guy, one of the very, very best coaches in the world. And that's what he does.
'When he trained Dortmund, the whole country [of Germany] loved Dortmund so now he trains Liverpool, the whole country loves Liverpool and it's a big, big credit to him.
'This is what you deal with when you play against them. It's always like this, but it's also the fun part. So if we are the bad guys, no problem. We don't want to have the sympathy of the country today. We want to have the trophy.'