Haaland reportedly throw jabs at Chelsea and the EPL amid interest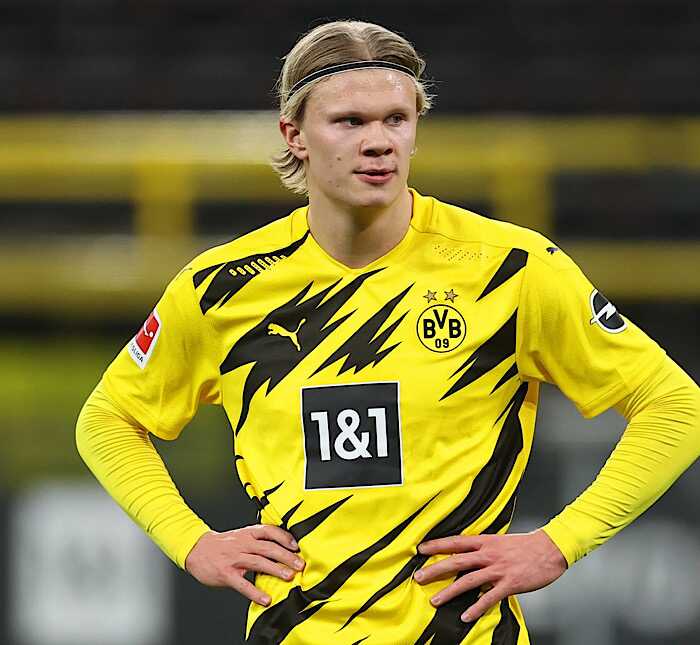 It appears Chelsea and other English Premier Clubs that were earlier interested in signing Erling Haaland may have to let go of their interest in the top-rated striker.
This comes as a report claimed that Haaland "doesn't like" Chelsea or the Premier League amid his big transfer decision looming ahead of the summer window.
That is according to the statement of transfer expert Gianluca Di Marzio, who has been speaking on the future of the Borussia Dortmund star who is set for a departure from Germany come to the end of the 2021/22 campaign due to his €75 million (£68million) clause coming into play.
Halaand is said to prefer a move to the Spanish La Liga over the EPL.
Di Marzio told German outlet Wettfreunde: "He doesn't like Premier League too much. It is not in his dreams. It is not the perfect league at the moment.
"He prefers La Liga – he likes Liga a lot. So, I think in his thoughts, La Liga is the perfect tournament, now, to play in. Or Bundesliga, where he is currently playing."