Former Chelsea coach already having challenges at Tottenham?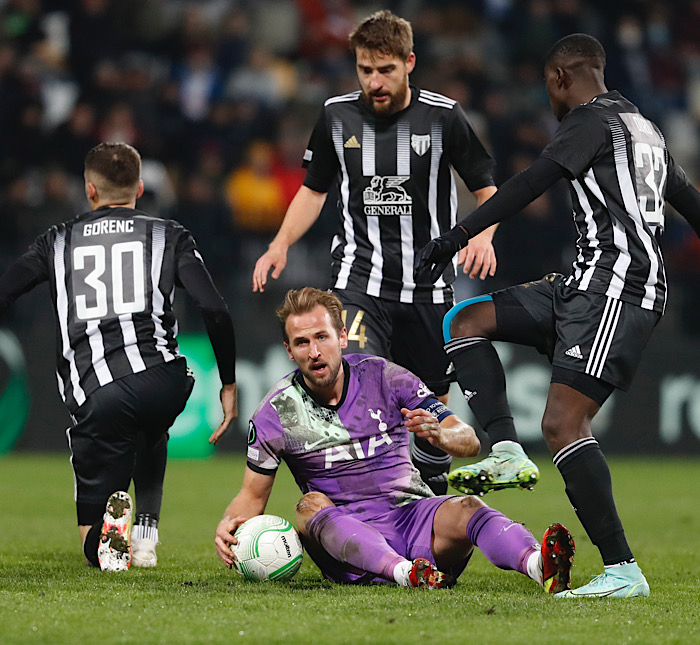 Former Chelsea and Inter Milan coach Antonio Conte who is currently in charge at Tottenham Hotspurs seems to have begun his time at the club on the wrong foot.
This comes as Conte suffered his first defeat during Tottenham VS Mura in a game that ended in a 2-1 scoreline in Thursday's away Europa League tie.
Two strikes from Tomi Horvat and Amadej Marosa gave Mura victory against Tottenham.
Although England international Harry Kane scored a goal for Conte's side at the Ljudski vrt Stadium, it was not enough to save them.
Tottenham Hotspurs appointed Conte as their new manager on November 2, following the sack of their former coach Nuno Espírito Santo.
Conte had led Tottenham to beat Vitesse 3-2 in his first game on November 4; he also led them to draw 0-0 against Everton on November 7 and went on to win three points vs Leeds United in a 2-1 on November 2.
The Italian, however, suffered his first defeat at Tottenham after they failed to beat Mura on Thursday evening.
Conte will hope to return to winning ways when the Hotspurs face Burnley this weekend in the Premier League.