Favourite picked between Raya and Ramsdale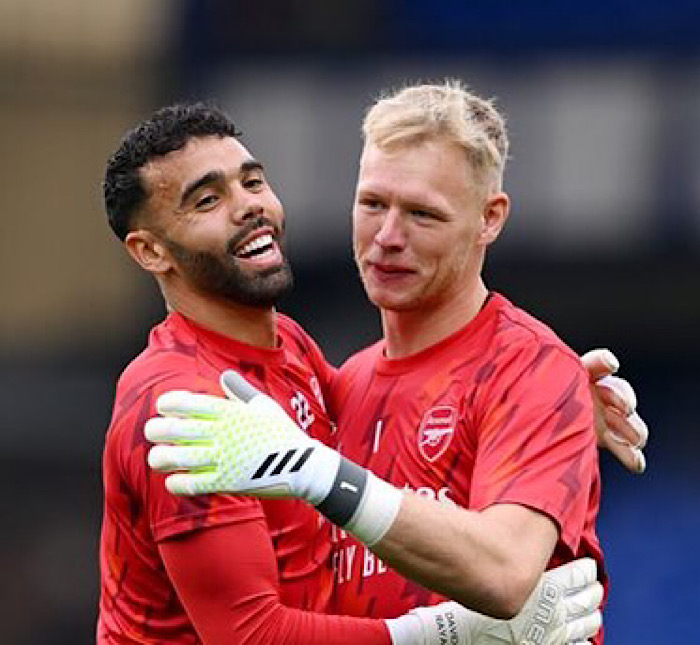 Former Chelsea star Jimmy Floyd Hasselbaink has named his favourite between David Raya and Aaron Ramsdale.
In a recent statement, Hasselbaink picked Raya as Arsenal's first-choice goalkeeper ahead of Ramsdale.
According to Hasselbaink, Raya will continue to start in goal for Arsenal after securing his first start for Mikel Arteta's side on Sunday against Everton.
Recall that the Gunners signed Raya on a season-long loan from Brentford over the recently concluded summer transfer window.
The Spanish goalie is at the Emirate Stadium to challenge Ramsdale for Arsenal's number one goalie position.
Ramsdale so far has started in four league games for Arsenal, with Raya now getting promoted to that position against Everton on Sunday.
Speaking on Sky Sports, Hasselbaink said, "They [Arsenal] paid a lot for Raya, and, I think, he is their No. 1, and, eventually, he was going to play.
"I think today is the first day that he will be a regular. I don't see goalkeepers getting minutes here and there.
"They need rhythm. They need to stay in that momentum."