Chelsea players don't know how to score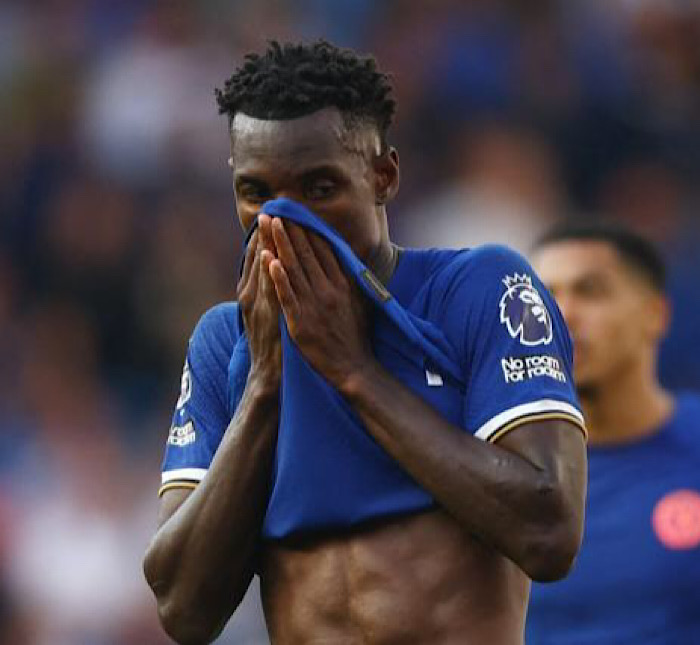 Former Chelsea star, Frank Leboeuf, has criticised the club's struggling strike squad after their Premier League 1-0 defeat to Aston Villa at Stamford Bridge on Sunday.
Aston Villa won all three points against Chelsea at Stamford Bridge thanks to  Ollie Watkins' only goal of the match.
Chelsea lost some chances in front of goal against their opponent and Leboeuf thinks the Blues' attack is now a serious problem, insisting they don't know how to score a goal.
Speaking on ESPN, Leboeuf said: "In order to win a game, you have to score a goal; it is as simple as that.
"I'm very surprised that you have some players that have been playing for, for the youngest, maybe 15 years in football, and then some others maybe 20 years or 25 years, for Thiago Silva 30 years – and yet they don't know how to score a goal.
"That surprises me a lot, and I have seen so many possibilities for them to score goals and they didn't.
"Nicolas Jackson has a future, but last year he was struggling until the other striker from Villarreal got injured, so he came on.
"After that, Enzo Fernandez is not a top scorer; he showed it again; he had a possibility and he screwed it.
"Raheem Sterling has never been a top scorer. He has been so clumsy in front of the goal, but he does have other qualities.
"Mykhailo Mudryk, we don't know what he's worth because he just came from nowhere for £100million."