Chelsea player reacts to officiating decision on Alonso's handball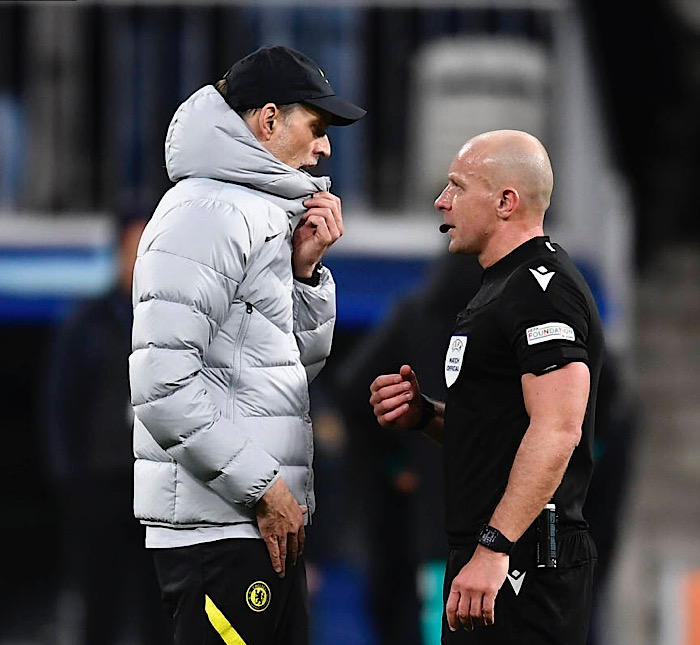 Chelsea star Ruben Loftus-Cheek reacted to the decision of the referee in the build up to Marcos Alonso's goal against Real Madrid on Tuesday night.
This has been a key talking point after the game, with many football pundits feeling that Alonso could do nothing about the ball being smashed against his hand from close range.
Loftus-Cheek felt in real-time that there wasn't a foul, but believes Chelsea had enough chances throughout the game and in extra-time to have scored more and that we can't look back at this moment and single it out.
'I haven't watched it back yet but I didn't see a handball from Marcos in real time,' the midfielder added. 'I'll have to look at the replay again before making judgement.
'We had some chances in extra-time but this is football. On another day, we put those in the back of the net and go through.
'We can feel proud. The disappointment will be at the forefront right now because it's fresh and it's hard to take that we're out of the Champions League having played so well.
'Once things blow over, I think we will all feel proud for the way we've performed. It's just hard to take right now.
'We've got another big game just around the corner to prepare for, an FA Cup semi-final, and we have to be ready for that.'