Chelsea handed boost in pursuit of experience Bayern Munich defender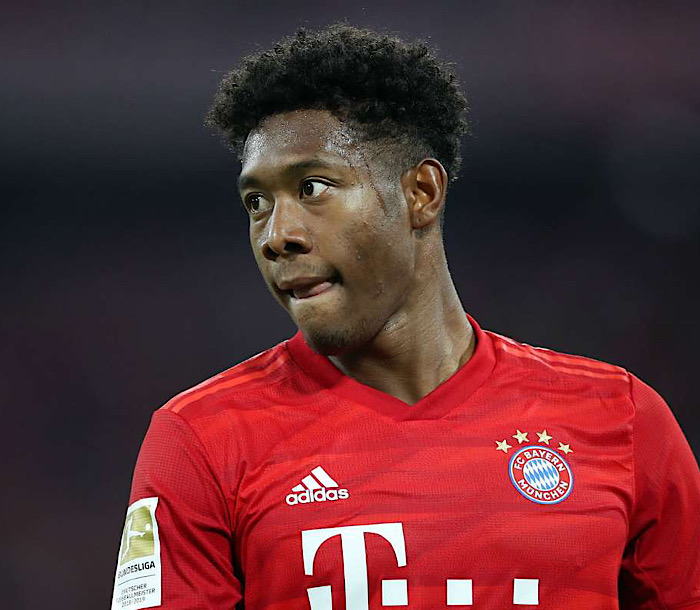 Chelsea handed boost in pursuit of experience Bayern Munich defender
Chelsea's pursuit of Bayern Munich defender David Alaba have been given a positive boost after the club chief executive Karl-Heinz Rummenigge shared an update about his contract.
Alaba has been tipped to leave the Bundesliga champion just months after they won the UEFA Champions League.
The Austrian defender has become a prominent figure in the Bayern Munich team but the emergence of Alphonso Davies has seen his playing time limited and is ready to leave the club when his contract run out at the end of the season.
Karl-Heinz Rummenigge revealed that Alaba who is now being deployed as a center back for Bayern Munich has failed to strike an agreement with the club over a new contract.
According to Rummenigge, Bayern Munich did everything they could to try and reach an agreement.
He noted that they had a lot of conversations, but wanted answers from Alaba by the end of October and this didn't happen and it's not feasible that both parties will return to the negotiations.
Alaba will be available on free transfer and Chelsea who are already enjoying the service of Thiago Silva who arrived on a free transfer from Paris Saint-Germain are eager to have him in their team.
Chelsea are not the only club eyeing the experienced defender as Spanish side, Real Madrid have also been tipped to make a move when he's finally released.