Chelsea goalkeeper slammed over defeat to Real Madrid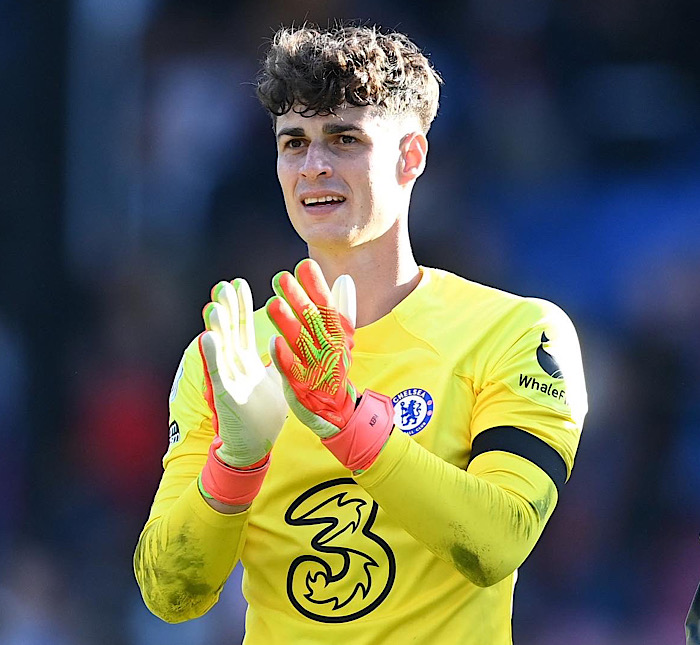 Former Chelsea star Joe Cole has reacted to Kepa Arrizabalaga's performance vs Real Madrid on Wednesday night.
Cole in a statement slammed Kepa as he told him to justify the money he was being paid at Chelsea.
Real Madrid won the match with a 2-0 scoreline thanks to goals from Karim Benzema and Marco Asensio.
The Blues played with 10 men from the 59th minute of the game after Ben Chilwell was sent off.
Cole told BT Sport: "I think Chelsea want to get around Kepa, whereas a top goalkeeper – like what we see with Thibaut Courtois [Real Madrid goalkeeper] – in those moments [claims the ball], that's what you pay the big money for.
"For me, when you're defending a set-piece, especially in those situations, your goalkeeper [is vital] alongside the centre-halves. You're down to 10 men at the Bernabeu, Thiago Silva is 38, he's on his knees.
"That's when you need Kepa to go, 'Right, you go there, you go there, you go there, we'll deal with that and we'll get in at 1-0!'
"But there was none of that."
The recent defeat makes it the fourth match in a row when Chelsea have not scored a goal.