Ballon d'Or: Rudiger tackles organisers for snubbing Mendy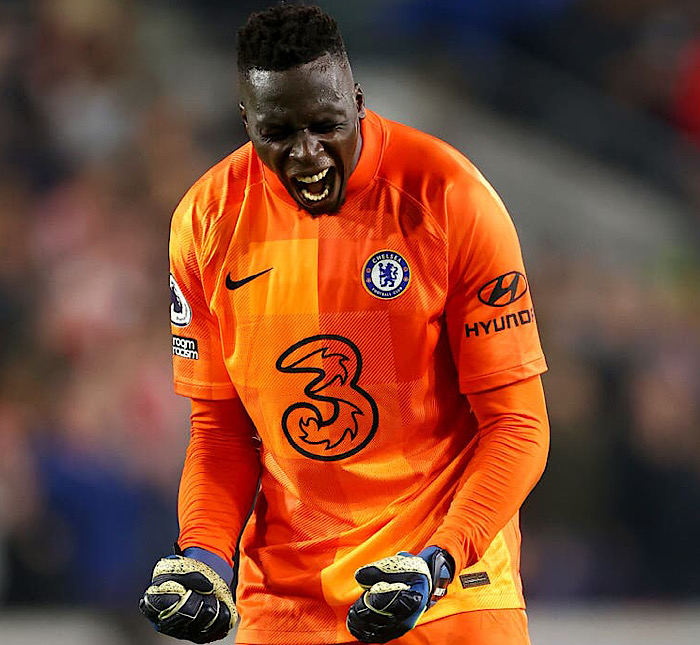 Chelsea defender and Germany international Antonio Rudiger has tackled organisers of the Ballon d'Or for not including Senegal international Edouard Mendy to the 30 man list to win the prestigious award for this year.
Rudiger, in his statement, demanded an explanation for Mendy's Ballon d'Or snub after the Senegalese won the man of the match against Brentford in Saturday's Premier League 1-0 win.
Recall that the 30-man shortlist for this year's Ballon d'Or was made public some few days ago, with five players from Chelsea making the list.
Jorginho, N'Golo Kante, Cesar Azpilicueta, Romelu Lukaku and Mason Mount all made the list.
Last season had impressive outings in the English Premier League and went on to win the UEFA Champions League, as the Blues defeated Manchester City in the final in a 1-0 scoreline.
The Senegal international also won the UEFA Super Cup with the Blues.
With these achievements, Rudiger believes Mendy deserved to be recognised for his impressive performance at Stamford Bridge.
"Someone explain why he's not nominated for the Ballon d'Or,"
"What a performance… EDOUARD MENDY," Rudiger wrote on Twitter after their win over Brenton.
The Blues will now focus on their next match vs Malmo in the Uefa Champions League.