Arteta reacts to Arsenal's win vs Burnley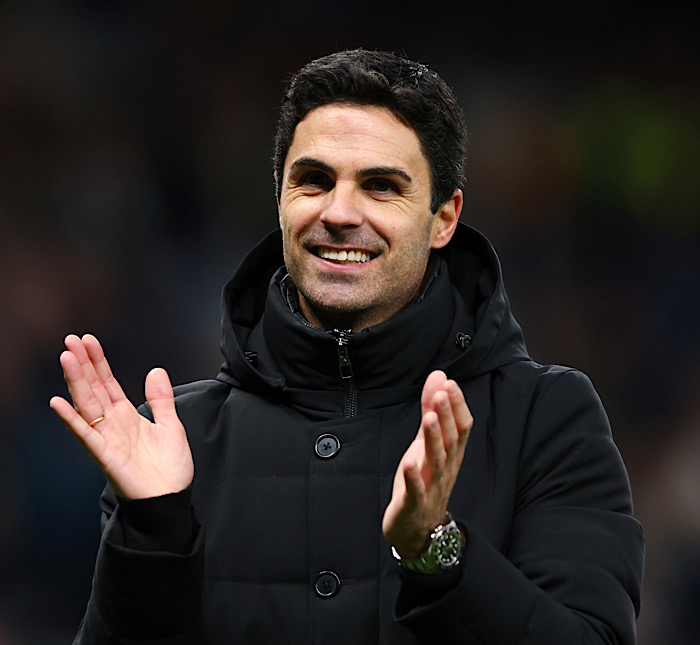 Arsenal's manager Mikel Arteta has applauded his players after their 3-1 win vs Burnley in the Premier League.
The Blues head to the game against Burnley after the end of a tough week, including their controversial defeat to Newcastle United, and a Champions League win over Sevilla on Wednesday.
Leandro Trossard scored the opening goal late in the first half, only for Burnley to equalise shortly afterwards.
The Blues, however, won all three points as the duo of William Saliba and Oleksandr Zinchenko scored one goal each in the second half.
"The level and the consistency the team is showing, how we are playing, how the team is competing, we are always there," Arteta said in a post-match statement.
"The team is showing real maturity as well as a lot of hunger to be there and show a bit of bite and teeth in the right moments, and today we've done that really well I think.
"I'm really pleased with the performance. The way the team played, how much we generated, the approach we had from the beginning. We talked about it last night, that it was going to be tough. We've played a lot of games, a lot of minutes and this was going to be something very different to the last two games, and the team was really mature. Patient, but with the right aggression as well, and I think we fully deserved to win the game."