Arsenal yet to commence transfer talks with this 24-year-old midfielder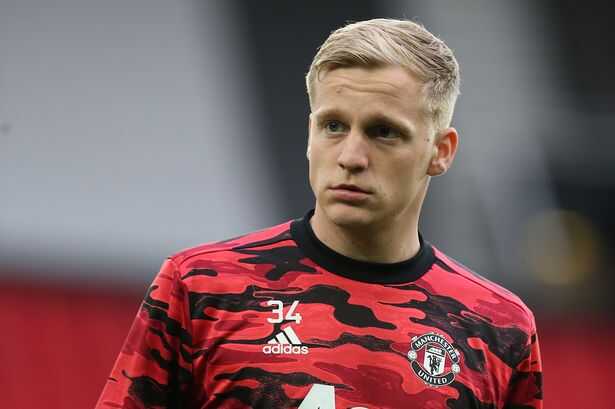 The recent reports have revealed that Arsenal are yet to commence transfer talks with Man Utd midfielder, Donny Van de Beek.
Recall that a report had previously linked the Gunners with moves to sign the Dutchman this summer as they hope to sign a new midfielder.
Van de Beek has been linked with departures away from Old Trafford over his limited playing chances having joined the Red Devils from Ajax in 2020.
He has had a difficult 2020-21 season with the Red Devils, especially in the Premier League.
While Van de Beek has been ruled out of Euro 2020 with an injury, he is believed to be considering his future at Old Trafford, although the club manager, Ole Gunnar Solskjaer is not looking to offload him this summer.
According to football transfer expert, Fabrizio Romano, he noted that while the Gunners are hoping to sign a midfielder in this summer's transfer window, however, they have not yet held talks with the 24-year-old.
Recall that the North London club were previously linked with moves for creative pair Emiliano Buendia and Martin Odegaard, who was on loan at the Emirates from Real Madrid last season.
However, they lost Buendia, who left Norwich City to join Aston Villa for a cub-record fee, while Odegaard's future at the Santiago Bernabeu remains uncertain.