Arsenal dragged for over-celebrating Saka's goal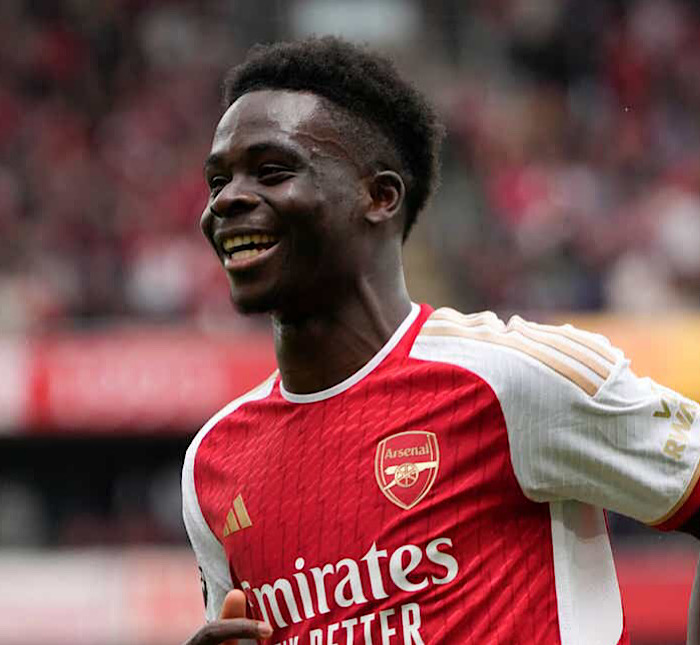 Former Manchester United star Gary Neville has criticised Arsenal for over-celebrating Bukayo Saka's penalty against Tottenham Hotspur after they conceded an immediate equaliser.
Recall that Saka scored a penalty in the second half against Tottenham, choosing to slot the ball down the middle of the goal beyond the diving Guglielmo Vicario.
Saka and his teammates couldn't help but celebrate wildly at Emirates.
Their celebration was short-lived as James Maddison set up Son Heung-min for his second goal as both clubs ended up splitting points.
According to Neville, the Gunners conceived a second goal because they lost focus on celebrating Saka's goal.
"I don't want to get caught up in an Arsenal over-celebrating thing and argument here, but when that goal went in from Saka, they all went to that corner," Neville told Sky Sports.
"There's a job to do; they had to concentrate, switch on, and focus. They got caught straight away from kick-off. I don't think it was the time to overcelebrate in that corner; it was the time to get back to the halfway line and recognise that this game was far from finished. It's a sweet finish from Son," he added.