Arsenal advised against splashing £70m on Chelsea target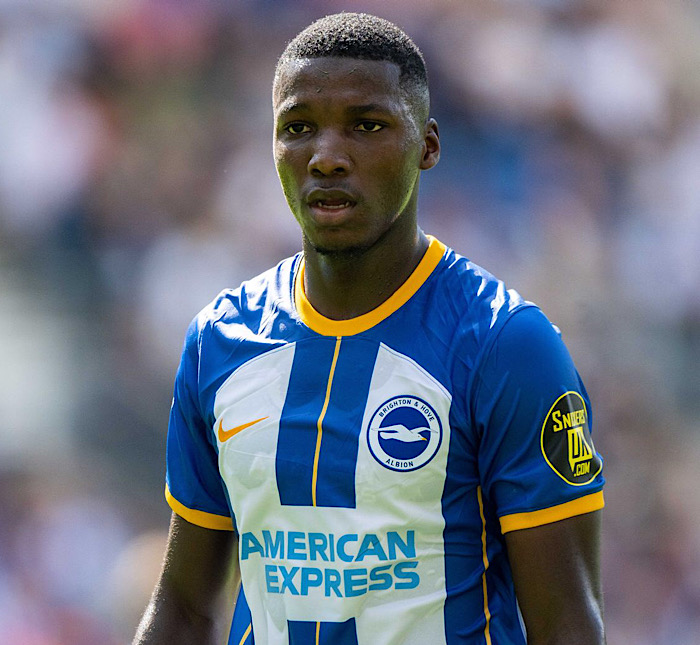 Former Tottenham Hotspur manager, Tim Sherwood, has advised Arsenal against submitting a second bid for Brighton's Moises Caicedo.
According to Sherwood, there are alternative players the Gunners can go for instead of Caicedo.
It is no news that the North London side are keen on strengthening their midfield options before the January transfer window closes on Tuesday night.
While Mohamed Elneny is set to miss the rest of the season, Albert Sambi Lokonga is struggling for form at Arsenal.
Arsenal have already seen a bid of £60 million turned down by Brighton for Caicedo and are considering submitting an improved offer for the Ecuador international midfielder.
"I think the kid needs to look at it very carefully. He's got to look at it his mate Bissouma who has gone to Tottenham," Sherwood told Sky Sports.
"Everyone was lauding this boy, asking where he was going to go. Take his pick, Liverpool? He's ended up at Tottenham and has not played.
"I'm not saying it is his fault entirely but sometimes you can look a world beater in a Brighton shirt but when they step and play for a huge club it does not happen for them.
"If everyone is fit he doesn't play. We have dug out some highlights, do you see a £70 million player for someone who can run around and tackle?
"His passing range isn't fantastic, he scores a goal once in a blue moon."
He continued: "For me I think it is an awful lot of money, I think there are better options out there for Arsenal and Tielemans would be another Leicester player I am selling for Brendan."